Hole Saws, Sawzall Blades, Drill Bits, Hand Saws, Staplers, Tape Measures, Work Gloves, Nut Drivers, Wrenches and More.

New items are added weekly at incredible prices, so check out our online store and save yourself some BIG money!!
Keep in mind buyers, any purchases equal to or over $150 will receive a FREE Gift!* Total must be equal to or over $150

before shipping

is applied to qualify for the Free Gift deal.

*offer only good for orders within the continental USA, also only good while supplies last.

COMBINED SHIPPING...
YES! WE DO OFFER THIS!!

Please email or call us so that we can change the shipping cost to reflect combined shipping for you. This way we can hopefully eliminate a delay in saving you money on discounted shipping on your order with us. We also base all our shipping on calculated, size and weight of the items, based on the shipping destination they are going to. This will save you as the buyer money, because the item is shipping at the ACTUAL cost of shipping only. Feel free on to contact us with any questions. Call (413) 775-3026, or email us at info@ltstools.com
Quality brand name tools and supplies! Our products include hole saws, sawzall blades, drill bits, hand saws, staplers, tape measures, work gloves, nut drivers, wrenches and more. Call now and save yourself some money!!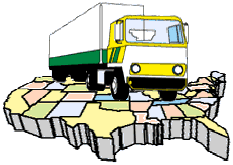 We ship anywhere within the USA

© 2008 Lost Treasures & Surplus, all rights reserved.
Website powered by NorthernLogics & TopSpot SEO.